Health Promotion
Most of us agree that Health is one of our most precious goods, and that prevention is usually better than cure.
Barbara has always had a keen interest in this subject, and is happy to give talks and practical sessions in health promotion.

To illustrate some topics and allow you to start for yourself please scroll to the sidebar (on mobiles just scroll down to access this section) and download some of Barbara's own favourite publications for free.
Barbara is also an
experienced instructor in Manual Handling and in the Moving and Handling
of people. In this role she has mostly taught staff of private care homes and home care services, but also hotel staff and in the past the employees of Cairngorm Mountain.
Her teaching offers a strong link to the practice through the valuable experience that Barbara gained when working alongside care staff as physiotherapist and Handling trainer in some local care homes from 1998 to 2012. She updates her skills regularly by attending a local peer support group and the conferences organised by the Scottish Manual Handling Forum.
Should you require affordable and down to earth staff training onsite please get in touch per email here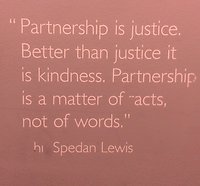 Occupational Health
Looking after your staff members with regards to keeping them happy and healthy in their work environment is a sign of modern management and good people skills. Only a happy workforce will bring the desired results for you, and staff retention is much better if your employees are feeling valued and well looked after.
Occupational health physiotherapy is even more valued when we assist injured employees to return quickly and safely into their job roles through individual fast track rehabilitation.

This has proven a win win situation on all parts, as a fast assessment and treatment of a condition promotes earlier return to work, less chronicity, and this also means less need to claim for compensation.
Or maybe you are seeking advice for your own work ergonomics?
Barbara has long standing experience in work station assessments and ergonomic advice and solutions. Usually she would visit clients and their work environment, but assessments can also be done over video link or by telephone.
Barbara is currently employed part-time by a large international occupational health company in her role as physiotherapist, and sees employees from all walks of life and in very varied job roles. Specialist advice on home working is currently much in demand. Often just a small change in how you set up your work place can make a huge improvement to your comfort, and simple solutions usually don't break the bank.
Ergonomic and postural advice is usually also a part in her physiotherapy treatment plans, but you can equally book a session for yourself or an employee just to gain insight on how to improve your work station or other ergonomics. To see about treatment options of musculo-skeletal pain and ailments please
refer to the holistic physiotherapy page here
.
Telehealth - services by telephone or video link
In recent years, since the introduction of NHS24, the idea of providing some aspects of healthcare through the telephone or by video link does not sound that strange to us any more.
But physiotherapy? Surely, this was not the original plan when Barbara embarked on her career path, as she loves using her hands, and enjoys the contact to people from all walks of life, which is an important part of her way of working.



When reality presents us with a challenge, and Covid-19 has definitely done so, we need to find new ways, and also believe that they can be effective.




Barbara has responded, like many other health professionals worldwide, to this need of support by offering telehealth appointments, which can be conducted to assess each individual holistically by a detailed telephone or video-link consultation. This can happen equally for Inverness, but also throughout the wider Highlands and further afield. She is currently also considering teaching some workshops and assessing ergonomic issues remotely.
The current guidelines in Scotland from our professional bodies like the HCPC and the CSP still only recommend face to face physiotherapy when all other means have not been sucessful. An experienced clinician can give invaluable advice, exercise instruction and even correction over telehealth. And very often you can access an appointment quicker this way and get help faster, which is usually much more beneficial.
As you are still assessed with your individual needs,
telehealth
appointments take roughly the same time or longer than face to face sessions, and are therefore billed similarly. You will receive detailed instructions and summaries of treatment plans per post or e-mail as well, which is included in the fee. For details of prices, please
click here and then scroll all the way down
.
Another advantage is that you do not have to travel, and that you can live very remotely or be on holiday and are still able to access your trusted practitioner.