Holistic Physiotherapy and more...
Holistic Physiotherapy
Sports Physiotherapy
Telehealth - Remote Physio
Hatha Yoga
Western Medical Acupuncture
Remedial Massage
Available in Inverness at the Highland Chiropractic Clinic, Carrbridge, by home visit and over video-link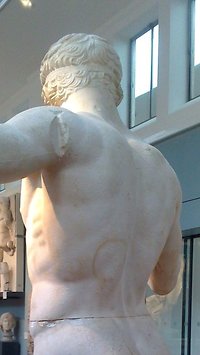 Holistic Physiotherapy
Right from the start of her career in physiotherapy Barbara was interested to treat the whole person, not just their symptoms. This requires enough time for a thorough assessment of a condition, and then to select the appropriate treatment modalities for that individual, taylored to their needs and capacity.
Her aim has always been to be as natural and as non-invasive as possible in providing efficient therapy through physical methods, and to minimise the use of medication.
Barbara believes in a scientific approach to address each complaint as promoted by the Chartered Society of Physiotherapy, and uses old and modern treatment techiques alike. She also acknowledges that many interventions have not had enough research behind them, but have proven themselves through time - like Yoga for example.
Holistic Physiotherapy practitioners will always try to understand you as the person, who you are, and will work in partnership with you to design and deliver appropriate treatment --to go a bit of the way with you-- and then to hopefully be able to release you into manageing or preventing your complaints for yourself. Research also recognises now that even in sports performance your overall and mental health matters.
You will be given a detailed plan of exercises and strategies alongside manual treatment.
Barbara also uses low level laser electrotherapy to speed up the healing process, and other modalities as described in further paragraphs.
Sports Physiotherapy
Barbara has long standing experience in treating athletes and people with sports related injuries. She has worked in orthopaedics and trauma surgery, rehab hospitals, outpatient departments and different private clinics. For some years Barbara saw patients in Glenmore Lodge, an outdoor education and training centre near Aviemore, and she is the team physiotherapist for the Kingussie Shinty Team - The Kings.

You will receive sound advice on how to promote a speedy recovery, how to maintain your activity while resting the injured part just as much as necessary, and a gradually increasing exercise program to get back to function in your sport as quickly as possible. Barbara uses remedial massage, low level laser and dry needling, as well as some advice on nutrition and natural remedies to promote your healing.

But the most important is to teach you on how to prevent a recurrence of your condition or how to avoid compensatory habits.
Yes, your tissue will almost always heal by itself, but there is a way to promote this.
Yes, there is a lot of advice out there online now, but how to know which one is for you?

Suffering from tendon issues? Then download your copy of getting to grips with tendons here.
Telehealth - Remote Physio Services
Luckily, modern technology allows us to deliver important patient care also remotely nowadays. This has become even more important and obvious during the Covid-19 restrictions placed on near contact with a patient.
Barbara loves her work because of the contact to fellow humans, but has recently gained valuable experience with mainly positive feedback in assessing and treating patients by telephone alone, or with support through video calling. This complements her extensive experience working with patients and groups through this modality for the present and the future.

Within its limitations telehealth can still be a useful strategy to access speedy health care and advice. And it can also provide a useful resourse for people who live further afield, or who cannot travel as their condition would worsen.

The experienced clinician can usually gain quite a detailed picture of your condition by asking specific questions and by directing you through tests over the telephone or video. You will still receive an individualised treatment plan, and the correct application of certain exercises can be checked by sending a recorded video in return.
Many exercises and the guided use of a small squish ball or a foam roller can often fully replace your therapist's hands.

Barbara can offer Mobile call, Watsup, Zoom call, Vsee or Teams. Please contact her here email Barbara if you are interested.
Hatha Yoga Tuition
The practice of Yoga has seen a sudden surge in the Western world, especially so by the younger generation, with many new and special styles evolving.
Barbara started to practice Hatha Yoga at the age of 16 with a book, and later did courses with various teachers and centres before finally embarking to become a Yoga Teacher through training with Sivananda Ashrams in 1988. Later she also completed a foundation course with the British Wheel of Yoga, a mainly Iyengar orientated course.
Sivananda and Iyengar were both doctors who brought this ancient and helpful practice to the West.
During her training in physiotherapy Barbara realised how many of our techniques for breathing, muscle relaxation and stretching have their origin in Yoga. It seems un-necessary to prove the immense health benefits of this way of life, incorporating not just exercise and breathing, but also behavioural rules, diet, and a relaxed yet alert state of mind.
Time has given Yoga enough proof. And everyone can practice, there is no need for being supple.



Barbara uses Yoga Asanas in her treatment regimes, and also teaches a regular class in CarrBridge (as soon as Covid -19 restrictions are lifted). At times she has seen patients who, through incorrect practice of Yoga, had developed difficulties and complaints. She can give valuable advice and treatment to get you back on track and to enjoy your practice of Yoga safely.
Barbara is also offering one to one tuition in Carrbridge and Inverness. For up to date information about her courses please have a look at the sidebar of this page or
email Barbara
.
Western Medical Acupuncture
Acupuncture is the insertion of very fine (sterile and single use) needles in the body to promote better self-regulation of the body's own systems. Originating from China Acupuncture has found its way into modern healthcare even in the West, mainly through its often astonishing results, many of which have been backed up by scientific research.

Suffering from a slight needle phobia herself, Barbara is a very careful and sensitive practitioner, who understands the reluctance of many to endure those gentle pricks in order to get better.

In her experience acupucture can often be used much before active exercise can be endured especially in an acute state. It can stimulate the speed of healing, and most of all decrease pain levels, and thus prevent the overuse of medication.
Combined with electric current this can be a powerful assistance to reduce addictive analgesics and to eventually get on a substance free path.
Barbara focuses mainly on clients requiring assistance with musculo-skeletal issues, but has also seen good results in addressing low mood or hormonal imbalances in patients.

Barbara is a member of the British Medical Acupuncture Society (BMAS). She completed her foundation training with the BMAS in 2007, and also their course in electro-acupuncture. Barbara also completed a specialised diploma course in orthopaedic acupuncture with the Chinese College of Acupuncture in London. For further information about your practitioner please visit the relevant page.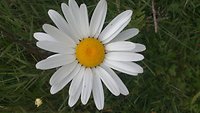 Acupuncturists believe in a certain balanced order of the natural world and aim to restore this self regulating balance in their clients, to promote self healing and a state of wellbeing
Like other complementary treatment modalities Acupuncture can be used to promote staying healthy. In ancient China the doctors were only paid as long as their clients remained well
Other complementary techniques offered by Barbara include Reflex-Therapy , a form of reflexology and Metamorphosis, please click here.